Trip over Stockholm with the worlds biggest hot air balloon on august 31 2001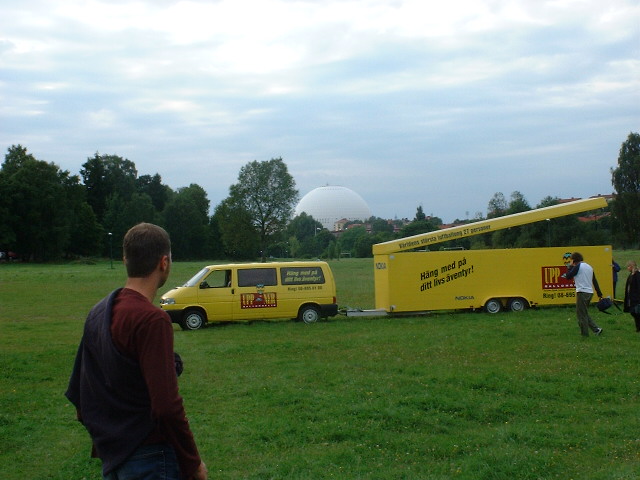 Starting at Kärrtorp near the Stockholm Globe Arena (in the background).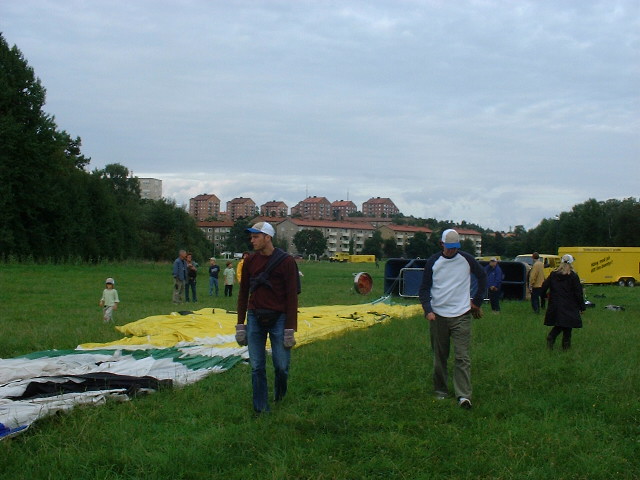 The balloon unfolds (38 m high)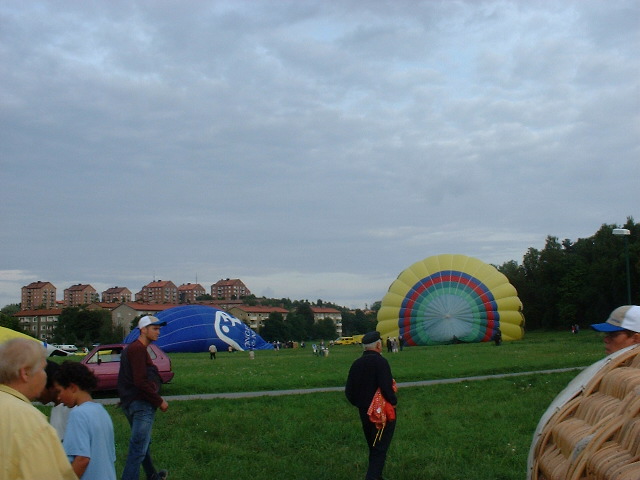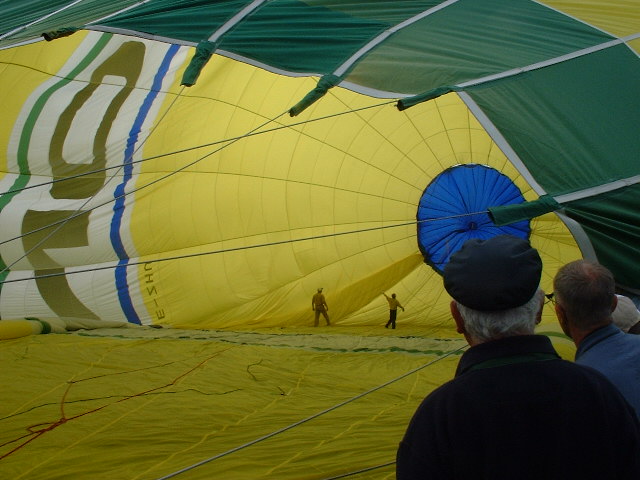 Inside the balloon (14000 cubic meter)
Of they go..
We finally started, Wind SSE 8-10 kts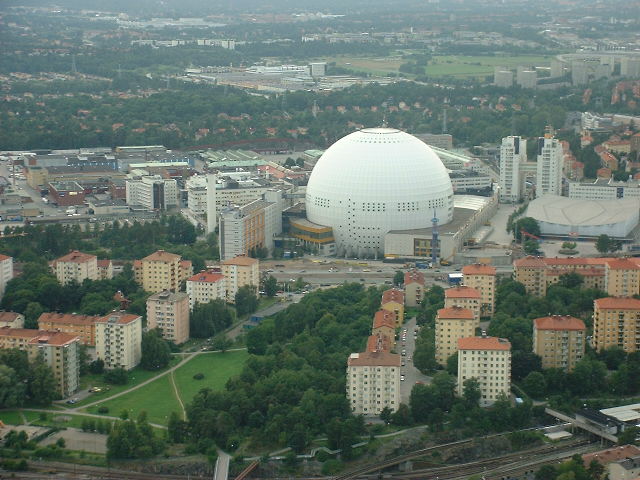 Stockholm Globe Arena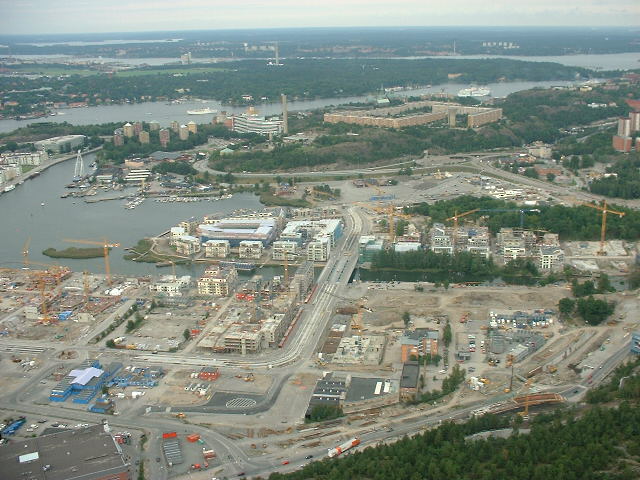 Hammarby sjöstad (ecological houses bulit just south of the city center)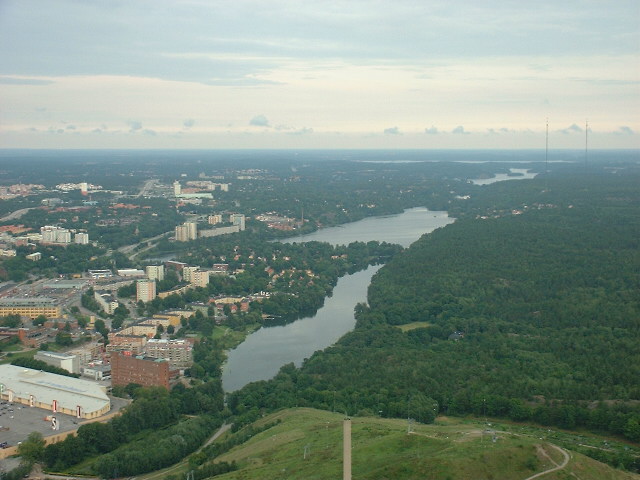 Nacka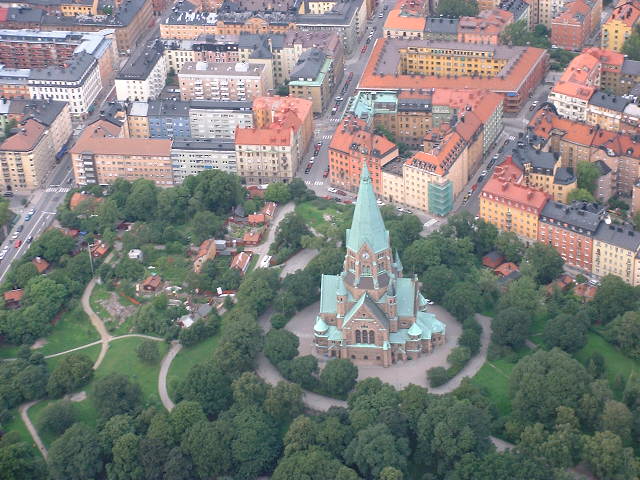 Sofia kyrka (Sofia church) on the island of Södermalm (seen from about 1200 feet)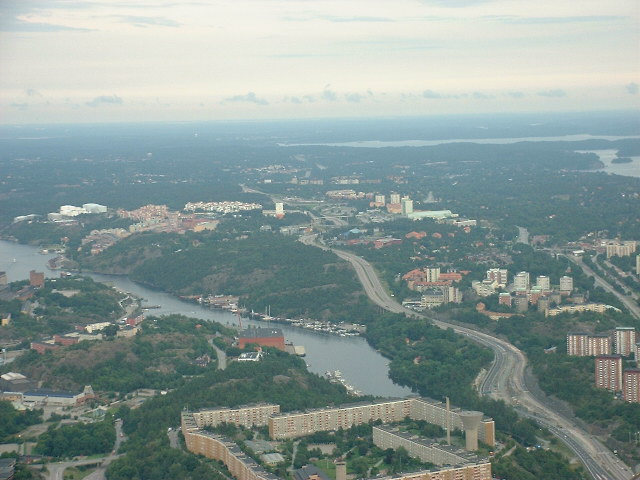 The highway to Nacka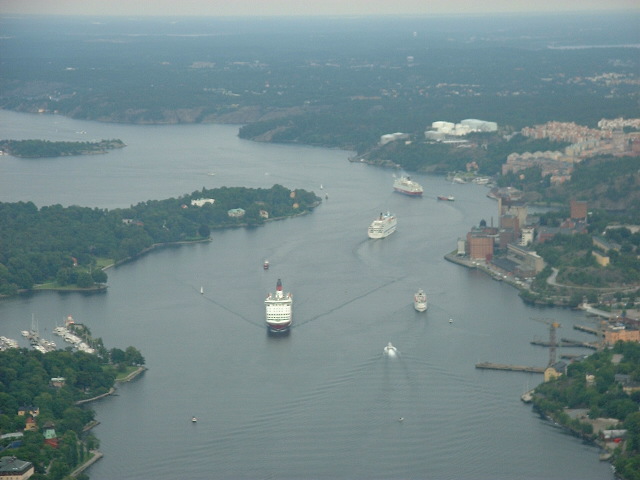 The waterentrance to Stockholm with the ferrys going out to the Baltic Sea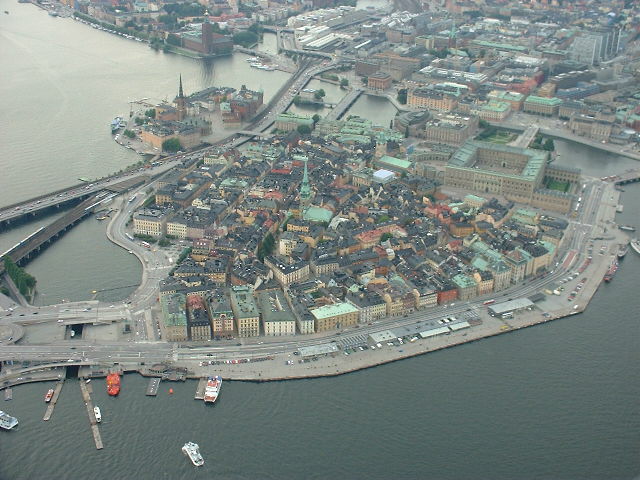 Gamla stan (Old town)
Gröna Lund Tivoli and Skansen (out door museum)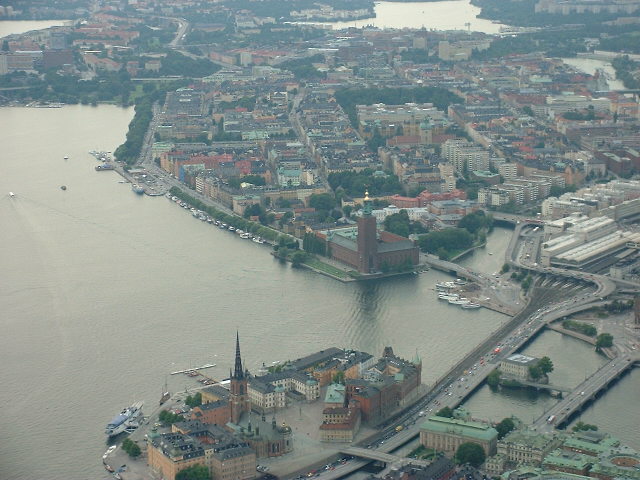 Kungsholmen island with the City Hall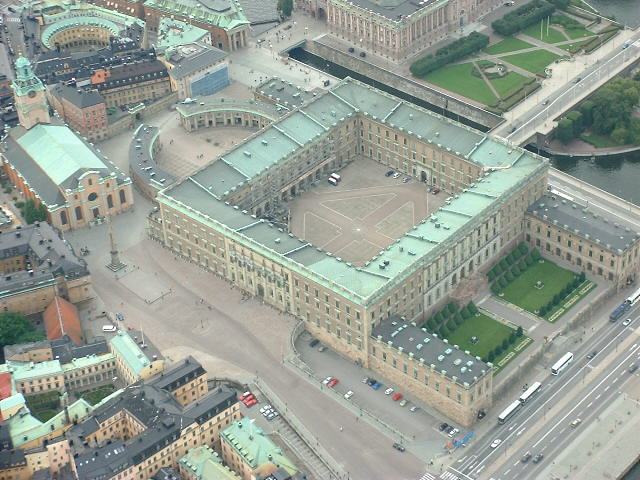 The Royal Palace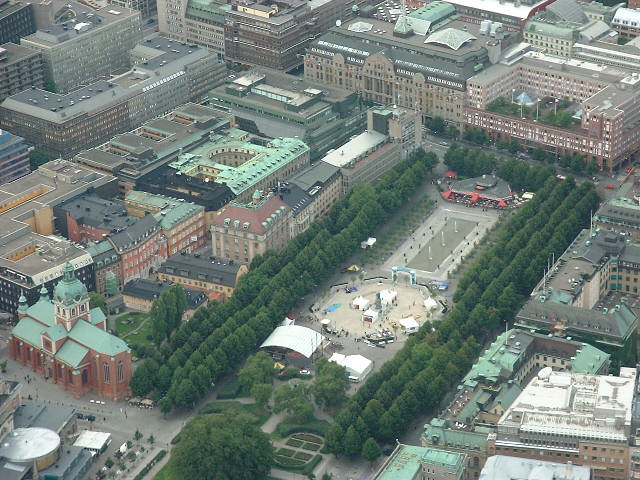 Kungsträdgården (Kings garden)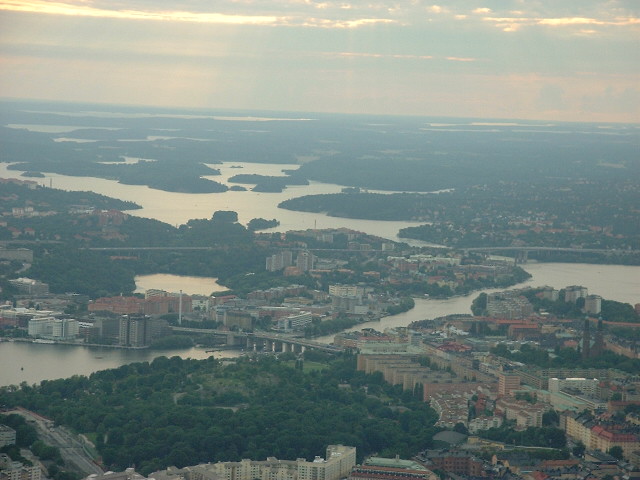 A view to the west and Lake Mälaren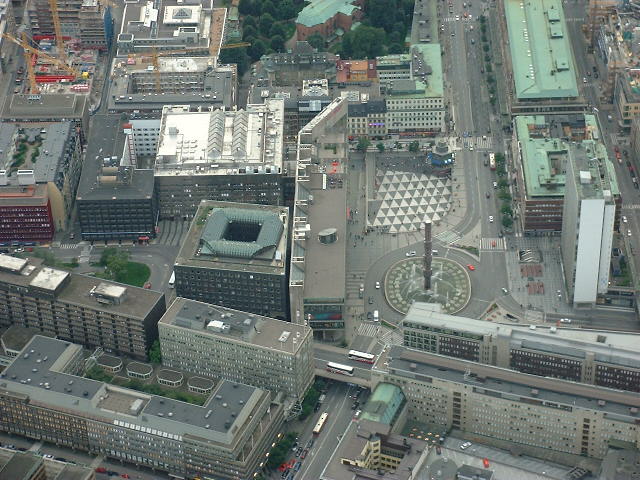 City center with Sergels torg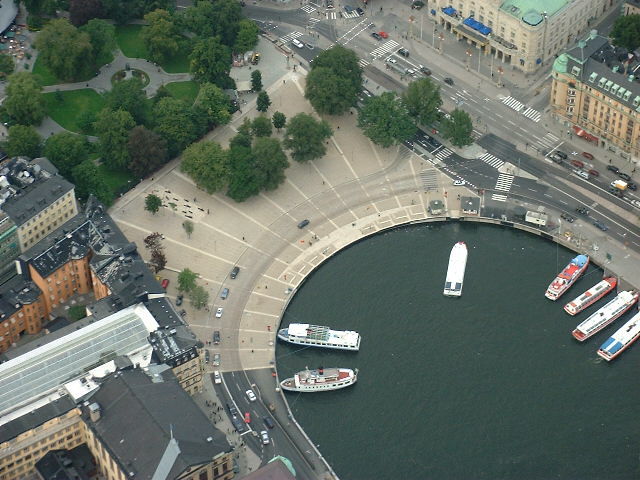 Nybroplan and Raoul Wallenberg memorial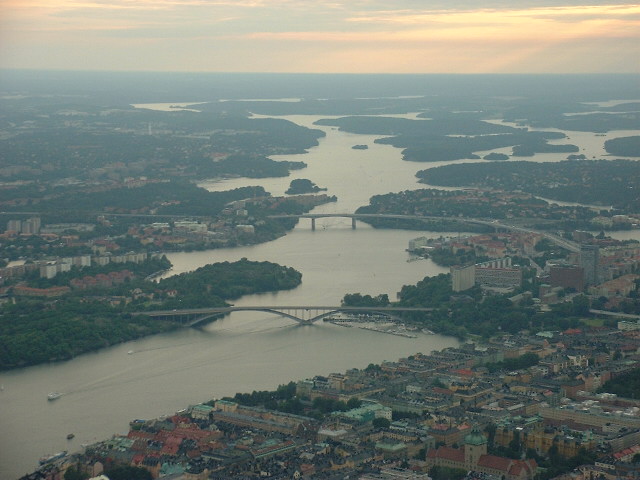 Västerbron (the West bridge) and the western suburbs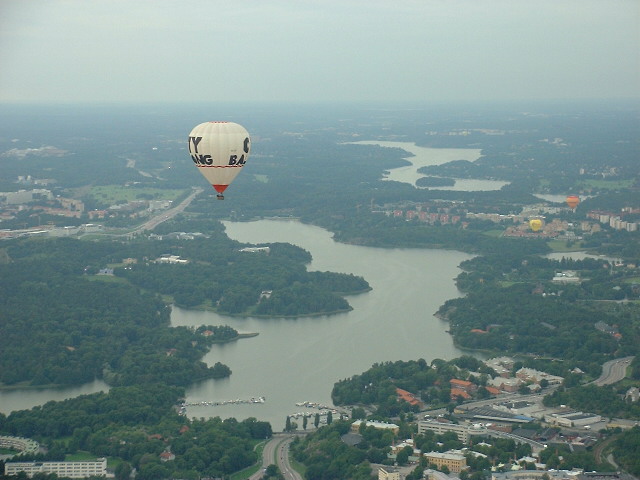 Brunnsviken lake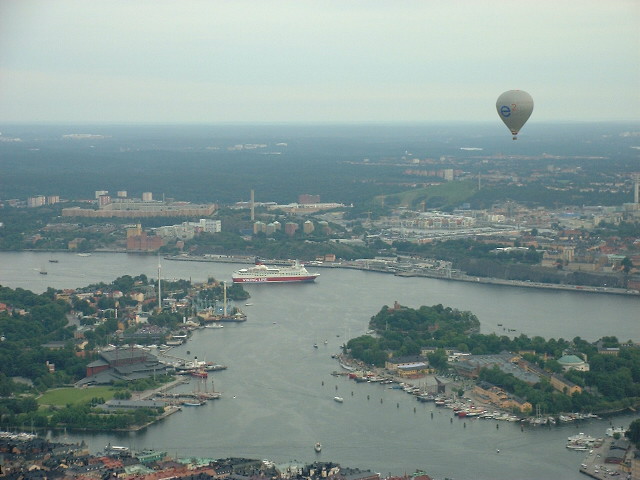 The Wasamuseum (to the left) och Skeppsholmen island with the museum of modern art (to the right)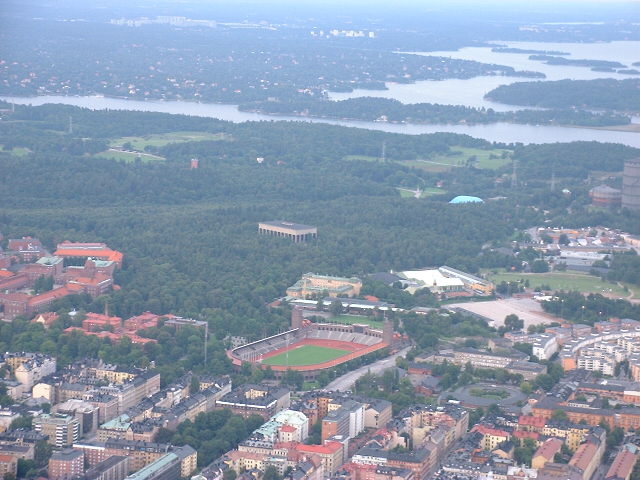 A view of the northeastern part of Stockholm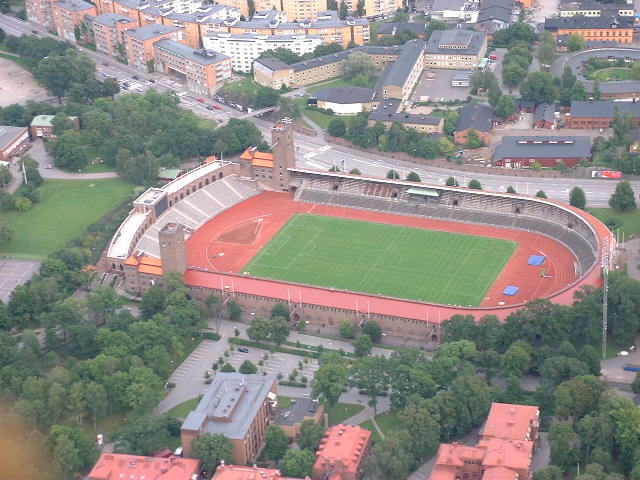 Stockholms stadium (The olympic games where held here 1912)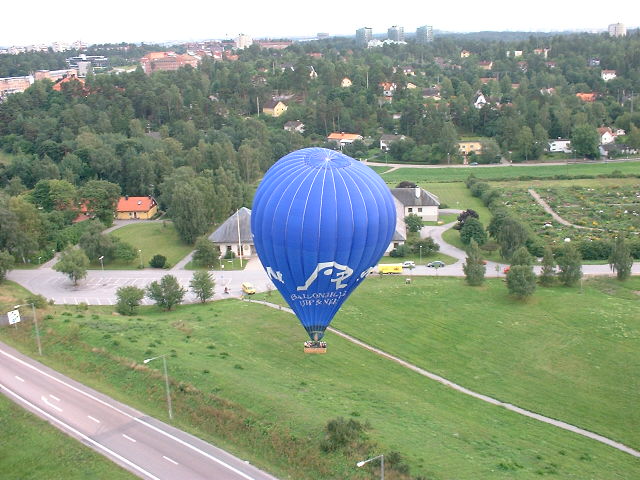 A balloon has landed but we go on..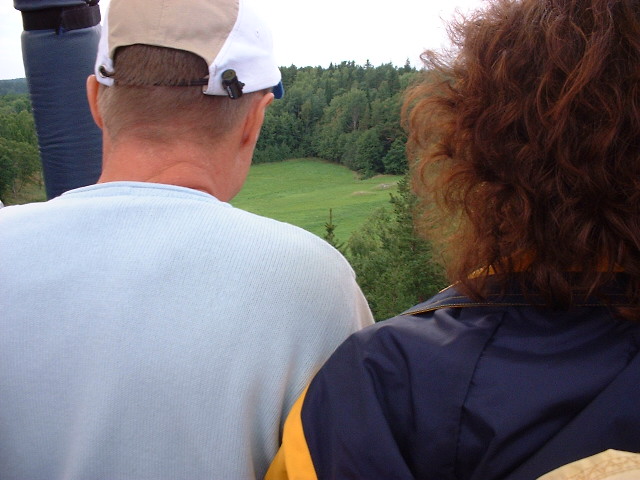 A first landing attempt..
Finally we landed on a small playground in Upplands Väsby 30km north of Stockholm and was
baptised in champagne! Surely a fantastic experience!!